Edmonton Tech Support – Alberta's Reliable Mobile Phone Repair Service Provider
We are one of the most renowned mobile phone repairing company in Edmonton. With us, you can repair android & iOS smartphones all under one roof. Our goal is to solve the various challenges facing the repairing industry.
We provide repairs and services for smartphones, mobiles, tablets from all major brands, such as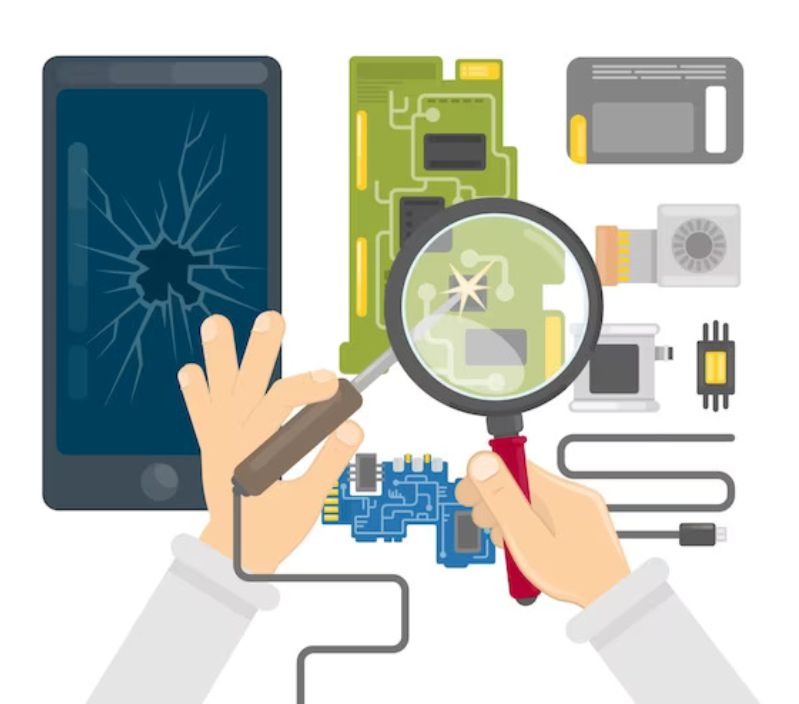 Apple iPhone
Apple iPad
Apple watches
Oppo
Vivo
Xiaomi
Google Pixel
Samsung
Huawei
OnePlus
Mi
Blackberry
Edmonton Tech Support offers the most efficient mobile repair in Alberta at the lowest prices to our clients across Canada. We provide services for all major brands. Therefore, we guarantee 100% customer satisfaction.
Our Services
Considering today's world, if you have a smartphone or laptop for repair, you're in the right place! We redefine the word 'fixing' by making the process easier, more effective, and more efficient. We've trained our technicians to repair a wide array of smartphone models, so that your dependable phone will be back in your hands quickly.
Our mobile store offers a more convenient and efficient service. We repair/replace
Touch Screens
Liquid And Water Damage
Mobile Display Screens
Main board Chip-Level Repairs
Charging Ports
Power Buttons, Side Buttons
Cameras
Headphone Jacks
Wifi/Bluetooth
Battery Replacement
Software Troubleshooting
Software Upgrades and Updates
Check out what Edmonton Tech Support has to offer for smartphone repairs.
Let our mobile repair experts assist you with troubleshooting issues, including slow response times and phone lag
Overheating of mobile devices
Signal problems
Our expert technicians can optimize the signal receptors and resolve any internal issues causing this interruption.
Motherboard issue
Expert supervision is required to resolve motherboard issues as quickly as possible. Our mobile repair experts can guide you well in this regard
Water damage
Edmonton Tech Support has professionals who can repair water-damaged smartphones.
Broken screen
We handle all screen issues with the utmost care and perfection. You can avail of our smartphone screen repair or replacement service.
Battery problems
You can benefit from our doorstep battery replacement service or our lab-repair service, where one gets free pick-up and drop-off.
Providing you with the most appropriate mobile solution!
We are the number one service centre for mobile repair in Edmonton and have expanded our reach throughout Canada. Our highly skilled and experienced technicians perform all types of mobile repair in Edmonton. We can repair your device so you can rest easy. We warranty all devices and repairs we do. Consequently, you can rest assured that we will take care of it for free if anything goes wrong after your repair. Conditions apply.
Our technicians at Edmonton Tech Support are passionate about their work, and this passion is evident in every repair they make. Since we treat every device with the same care and attention we do our own, we're the leaders in the business. We approach each diagnosis and repair as a challenge to be overcome effectively.
FAQs
If my phone was submerged in water, can you still fix it?
Yes, we can fix most water-damaged phones, but it depends on the damage, which needs to be examined first.
Do you repair mobile phone LCD screens?
Yes, we have an expert team to repair all types of mobile screens and LCDs.
Is it worth replacing my phone screen?
Yes, it is worth replacing your phone screen for better clarity. In addition, a broken LCD could lead to further cracks and possibly injure your fingers.
How long will it take to fix my phone?
For in-store service, it takes around 30-60 minutes for simple spare parts replacements. However, for more complicated issues, it might take longer. For online orders, it usually requires only a few hours to repair from the time the phone is picked up. These are subject to spare parts availability.
Do you warranty mobile repair services?
Yes, we provide a warranty on spare parts – the warranty period depends on the spare part itself. There is no warranty on a water-damaged phone.
Do you service all smartphone brands?
We serve all brands of smartphones, including Apple, Samsung, Vivo, HTC, LG, Pixel, Huawei, etc.
Are the mobile parts to be replaced original?
We have a variety of qualities to cater for your financial needs. We provide high quality spare parts, as well as originals.
How do I get my phone to you?
You can visit any of our shops around Canada to get your mobile phone repaired in Edmonton Tech Support. We can pick it up, repair it, then deliver it back to you for free (delivery service only in Edmonton).
Why should I choose Edmonton Tech Support?
One of the oldest, most trusted, and well-known mobile repair companies in Canada. We continuously evolve to improve our services for the thousands of customers we serve.
How do I know what's wrong with my phone?
You can book a service online and we'll collect your phone (pick up service only in Edmonton) and our service centre will diagnose it and contact you to inform you what the problem is. Otherwise, you can visit any of our shops and one of our expert technicians will diagnose it immediately.
What are the mobile repair services you provide?
We provide all phone services – LCD & touch screen repair, software rebooting, back glass replacement, battery replacement, motherboard repair, camera repair, charging repair.
Do you repair iPhones?
Yes, we repair iPhones.
Do you repair Samsung phones?
Yes, we repair Samsung phones.
Do you repair Huawei phones?
Yes, we repair all types of problems and replace all types of spare parts related to iPads and other branded tablets.
Do you sell phone accessories?
Yes, we sell phone accessories such as covers, screen protectors, headphones, cables, chargers, power banks and car accessories. Whatever you need, we have it.
What are your working hours?
For our physical location, we are open from 10am till 10pm, but many of our branches are open even longer. For further information, contact us at 1-780-246-8580
How do I contact Edmonton Tech Support?
You can reach us at info@edmontontechsupport.ca and we will get back to you soon or call us at 1-780-246-8580 for any mobile repair related services